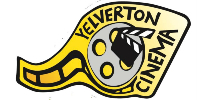 Yelverton Cinema
Come and support your local cinema! Yelverton Cinema is an arm of Yelverton Community Projects. YCP is a not for profit organisation and all proceeds are ploughed back into the community.
At Yelverton Cinema you will find a relaxing setting where you and your friends can bring your own drinks and nibbles and sit back and enjoy a great range of quality film programming including the best of the recent releases. Whether you come as individuals or in a group, we have a set-up to suit everyone. The normal standards of viewing will be there, with lights down and surround sound without distractions, but in a totally relaxed environment.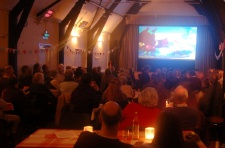 There is a warm welcome, great value admission at £5.00 for the evening performances comfortable seating and homemade refreshments available. Situated at St Paul's Church hall, the cinema is a minute's walk from the roundabout at Yelverton, making it accessible to people travelling by public transport and car. The hall has been fully equipped with the latest cinema technology, including surround sound and blu-ray projection in order to offer the best possible cinema experience.
The Cinema has its own website which is regularly updated: www.yelvertoncinema.co.uk
and a Facebook page